HEADLINES
Raffle Results!


04/14/2014




The raffle results are in! We earned almost $600 for HOYB which...
Baseball Summer Camps


04/11/2014




Be sure to check out our Camps/Clinics section for some great summer...
by posted 04/23/2014
GMU YOUTH BASEBALL DAY
Saturday, May 10, 2014 - 2:00 p.m.
vs. St. Joseph's Hawks
Spuhler Field
All Youth Baseball Players (13 & under) wearing team jersey will receive:
·

FREE ADMISSION

(one free admission per paid

$6

adult ticket)
·

RAFFLE TICKET FOR CHANCE TO WIN GREAT PRIZES
·

BAG OF POPCORN TO ENJOY
·

OPPORTUNITY TO RUN THE BASES AFTER THE GAME
Click here for Youth Baseball Day Flyer
by posted 04/17/2014
Enjoy Mother's Day at Spuhler Field
and watch
The George Mason Patriots vs. St. Joseph's Hawks!
Come join HOYB for this game on Sunday, May 11th.
HOYB players can also bring balls, caps, shirts, etc. to be autographed by the Patriots players after the game!
Click here to place your online order and we'll see you at the ballpark!
by posted 04/14/2014
Picture Day is April 26th!
***PLEASE NOTE THE UPDATED SCHEDULE***
Team pictures will be taken on April 26th at Four Seasons, located at 1201 Herndon Parkway. Please check the schedule and plan to arrive at least 15 minutes before your team's time slot.
by posted 04/14/2014
The raffle results are in! We earned almost $600 for HOYB which will go to scholarships for our friends who love baseball and need a little help. Raffle items will be available at picture day for pickup.
Soft Hands: Hawn family
Bat weight: Troy Lee
Nats Harper tee-shirt: Amy Migliara
Orioles baseball cards: Nick Turletes
Nats baseball cards: Scroggs family
Batting Gloves; Oscar S.
Elite socks: CC Zimmerman
8 teeballs: Kim Jacobs
Orioles hat: Mike Migliara
Knee Savers: Stackhouse family
SKL Ball: Wendy Jones
Stasburg string bag: Leanne Peters
Basket seeds, gum, candy, cards: Neach family
Harper MLB jersey: Tanner Robertson
Nats water bottle: Griffin family
Harper bobble head: Mike Schultz
Pitchback trainer: Georges family
Baseball bag (6): Brian Anderson, Schlawin, Kolsky, Chesnutt, Marily Quinn, Gionfriddo
Grand winner, $250 Modell's gift card: Alex Desai
Congratulations to our winners, and thank you all for supporting our scholarship raffle! Details will follow for pickup.
Sheri
by posted 04/11/2014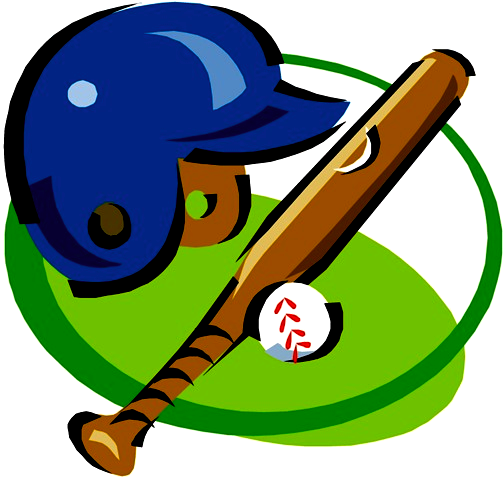 Be sure to check out our Camps/Clinics section for some great summer baseball development opportunities sponsored by the Herndon Braves and the University of Virginia!
by posted 04/08/2014
South Lakes High School Youth Baseball Night
The South Lakes Varsity Baseball Team will be hosting Youth Baseball Night on Friday, May 2, 2014 at 6pm (Varsity Game begins at 6:30).
Wear your team uniform and bring your parents – all kids in a team shirt get in free with a paying adult. Come for a fun night of baseball and support South Lakes – there are lots of fun activities planned for the kids!
Get all the information here.
by posted 04/07/2014
Herndon High School Baseball Team Youth Baseball Night
The Herndon Hornets Varsity Baseball team is excited to host Youth Baseball Night as they take on the Centreville Wildcats at Herndon High School on Friday, April 25th at 6:30pm.
All youth players who attend and wear their team shirt and hat will receive free admission, raffle ticket, popcorn, and the opportunity to run the bases and meet the players after the game (when accompanied by a paid adult chaperone.)
Get all the details here.
by posted 03/19/2014
Check out the many ways you can access the HOYB website via smartphone/tablet so that you'll always have the latest information about the league, your teams, and fields right at your fingertips!

*

Note

: to login, use herndonbaseball.com for the field labeled "domain.com"
by posted 03/10/2014
The Herndon Braves are running a number of baseball summer camp sessions in June and July. Be sure to check out all the details in our Camps/Clinics section!
by posted 02/28/2014
HOYB and Dick's Sporting Goods are proud to offer exclusive coupons for baseball and softball gear to our HOYB families!

The coupons below are valid from

2/28/2014

through

7/10/2014

and include discounts on

Baseball/softball bats
Baseball/softball gloves
Cleats
Baseball/softball apparel
Baseball/softball training equipment

Just click the image below to print out the coupons!